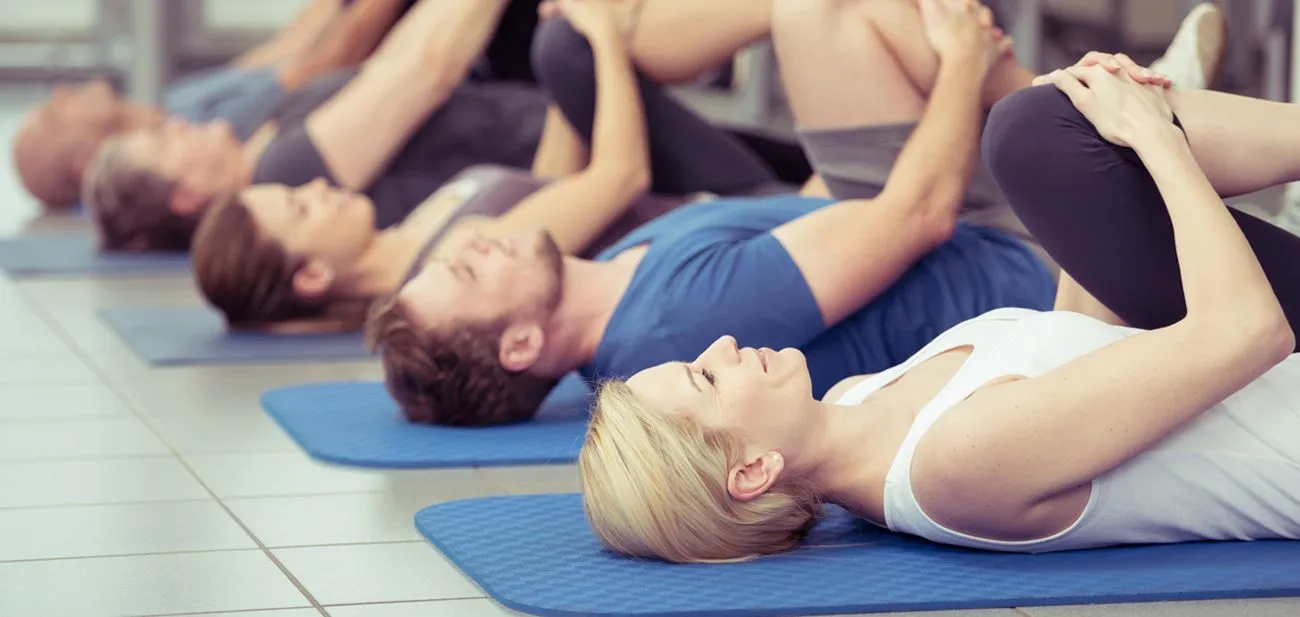 Our fitness center offers a variety of fitness classes.
We have HIIT, Tabata, and Hatha Yoga one hour classes.
HIIT training is a type of interval training in which you alternate short, very high intensity intervals with longer, slower intervals to recover.
Tabata training, also known as the Tabata Protocol, is new type of high intensity interval training designed to get your heart rate up in that very hard anaerobic zone for short periods of time. ... Tabata training follows a specific format: 20 seconds of a very high intensity exercise (e.g., sprints) 10 seconds of rest.
Try a hatha class if the idea of gentle yoga appeals to you or seems right for your body. It can be a great introduction to yoga, but shouldn't be mistaken for easy yoga since it can still be challenging both physically and mentally. Hatha classes provide an opportunity to stretch, unwind, and release tension, providing a good counterpoint to both busy lifestyles and cardio workouts.

Power yoga is great for all levels. Upbeat music, centering, breath work are all a part of this "Gym Yoga" class. Each "ansana" or pose is held from 1-5 breaths. The stronger you become on your yoga mat, the stronger you are off of it. This practice makes you keenly aware of your inner power while alignment techniques refine your mind.
Classes are $15